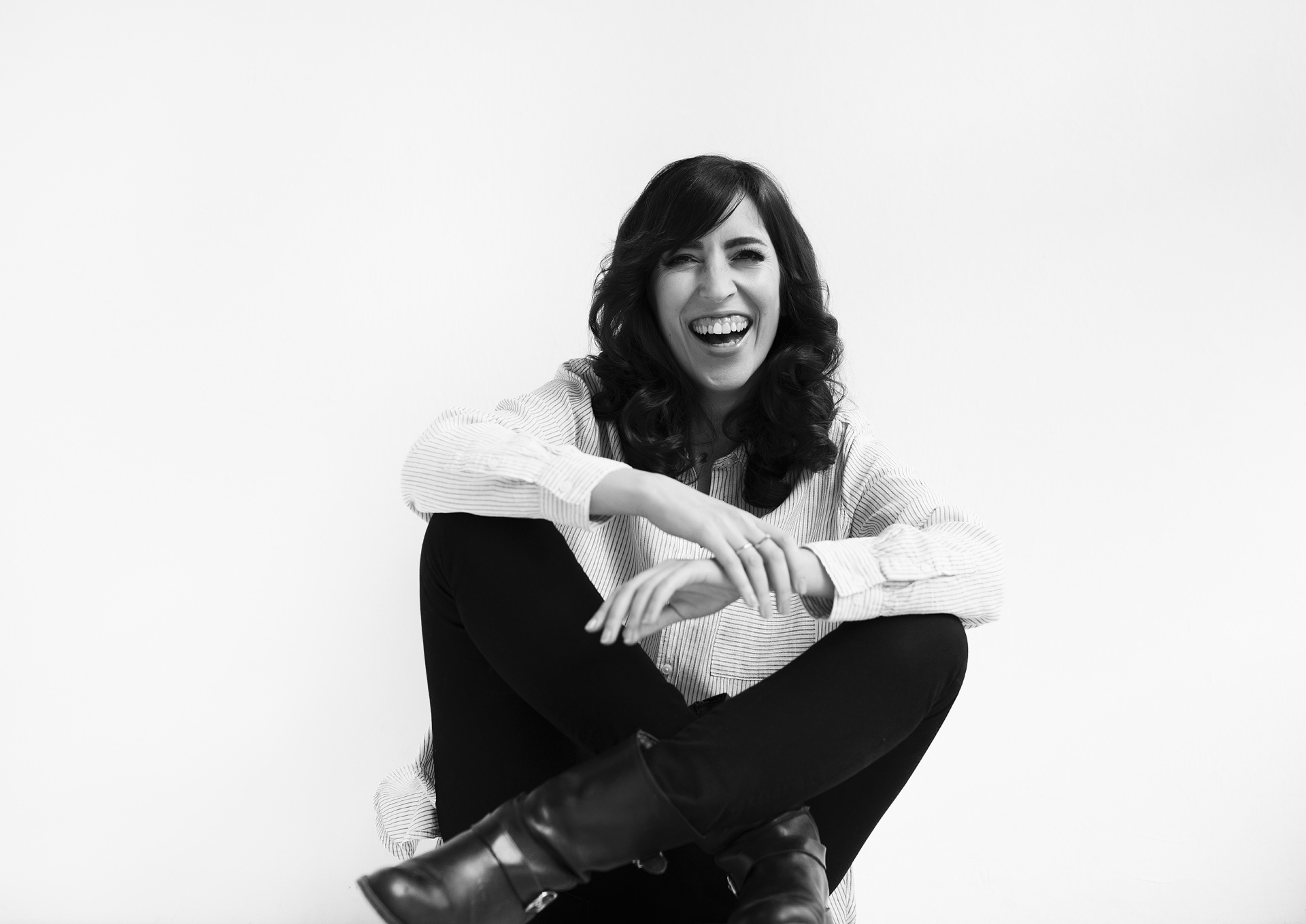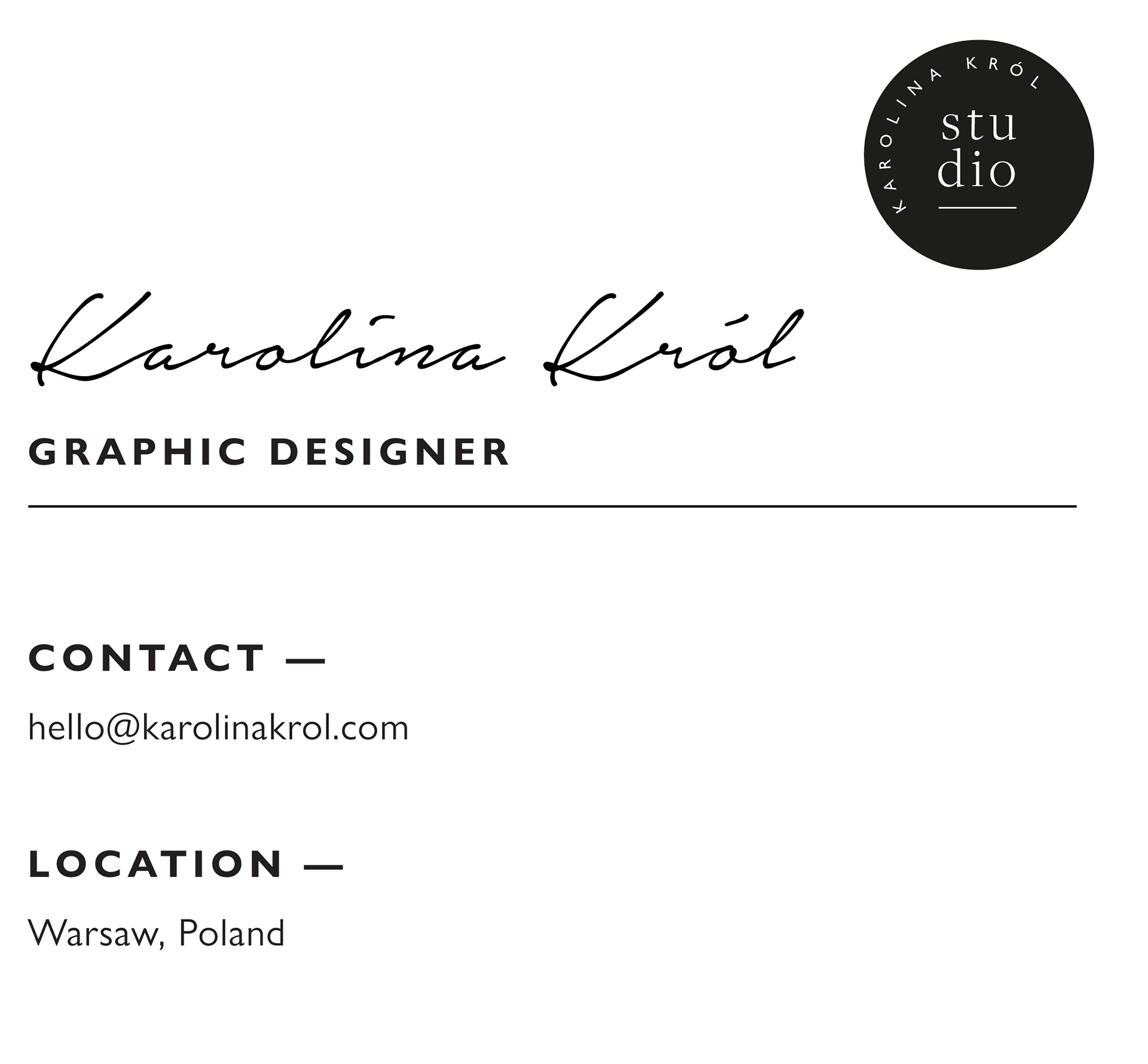 "We were lucky to select Karolina out of nearly a hundred of designers. From the start, it's clear that she is professional, committed and creative in her works. Karolina is also very responsive. She keeps her words! I cannot recommend her highly enough. If you want to have a simple, elegant packaging design, she is the right choice for you."
ABOUT  ME —​​


I'm a Graphic Designer and Illustrator with a strong business background. Design is my life-long passion that has started long ago with countless hours of gazing at children's picture books and has been with me up to the satisfying times of seeing a newly rebranded product packaging or a beautifully designed catalogue. Yes, I'm pretty geeky that way…;)

My work is modern, minimalist and refined. Most of my illustrations are hand-painted, ensuring the natural look and feel but I also work with digital illustrations and photography. Above all, it's critical for me to find ways in which the design is able to serve its purpose and stand out.

I specialise in interweaving the worlds of design and business. Before launching my Design Studio, I've worked for over 10 years in various business and marketing roles for consumer goods giants such as Unilever, Avon and Nestlé, devoting the last couple of years to the NESCAFÉ brand. This is where I learned how important design is for attracting target audiences, generating a buzz and ultimately increasing business. And this is where I understood how I can combine my fascination with business strategy, marketing and design to offer a truly valuable service.

My mission is to work with you to develop your brand. Whether we meet at the very beginning, when you start to create your unique brand identity, or on your way up, when you're looking for a packaging design that will make your customers crave your products, I can support your business through design that will attract and delight your audience.

Would you like to know how I can support your project? Reach out to hello@karolinakrol.com and let me know what kind of design you're looking for.