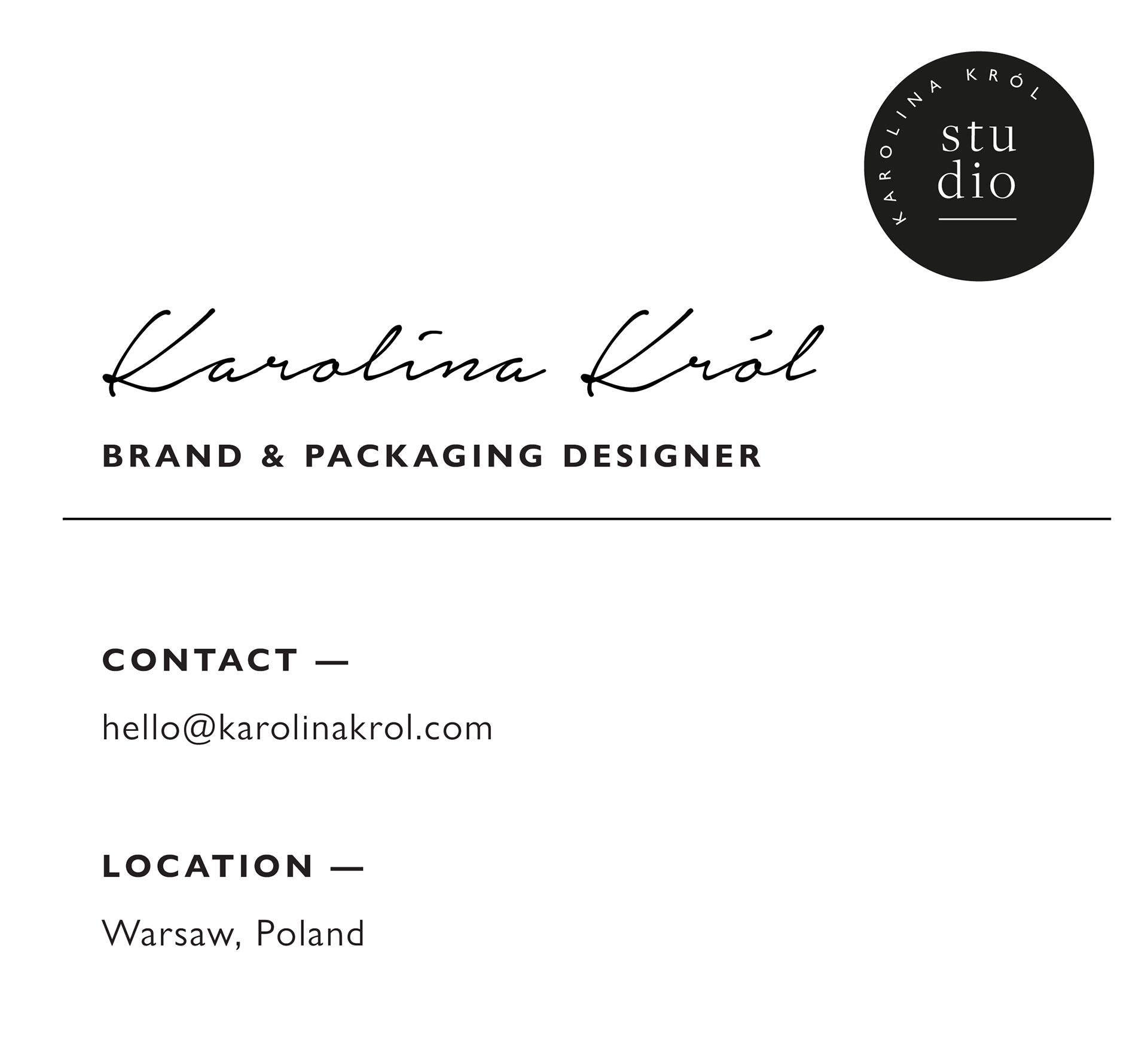 MEET KAROLINA —​​
An expertly crafted, well thought-out brand can speak volumes.
Your brand tells a story in seconds. As long as it takes a shopper to glance over. Your packaging, your logo, the colours you choose—​​​​​​​it all comes together to represent all that your business stands for. Will they take a closer look?
As a Brand and Packaging Designer with a strong business background, I work closely with businesses who want alluring branding solutions with natural, modern, minimalist design elements. My work is refined and often hand-painted to ensure your brand has a natural look and feel. I also work with a variety of mediums, such as photography and digital illustration, to bring my client's visions to life.
Above all, using design to make a statement and stand out from the crowd is my wheelhouse. 
I specialise in interweaving the worlds of design and business. Before launching my design studio, I studied business, psychology and design and I worked for over 10 years in various business and marketing roles for consumer goods giants, such as Unilever, Avon, and Nestlé, devoting the last couple of years to the NESCAFÉ brand. This is where I learned how important design is for attracting target audiences, generating a buzz, and ultimately growing your business. 
After years of a successful career in business, while being drawn to storytelling through art and graphic design, it wasn't until I started working closely with designers at work that I realised that I could combine my fascination with business strategy, marketing, and design to offer a truly valuable service. 
Design is my life-long passion.
Helping businesses tell their story through design is what inspires me. I work with businesses in all phases of growth. Whether you're launching your brand for the first time, you're introducing a new line of products, or you're rebranding, I'll work closely with you to develop a unique brand identity or packaging designs. I am dedicated to supporting your business growth through designs that will attract and delight your audience and make them crave your products.
Ready for eye-catching branding and packaging design that'll turn heads? Reach out to hello@karolinakrol.com or book a consultation to chat with me about how I can support your next project today.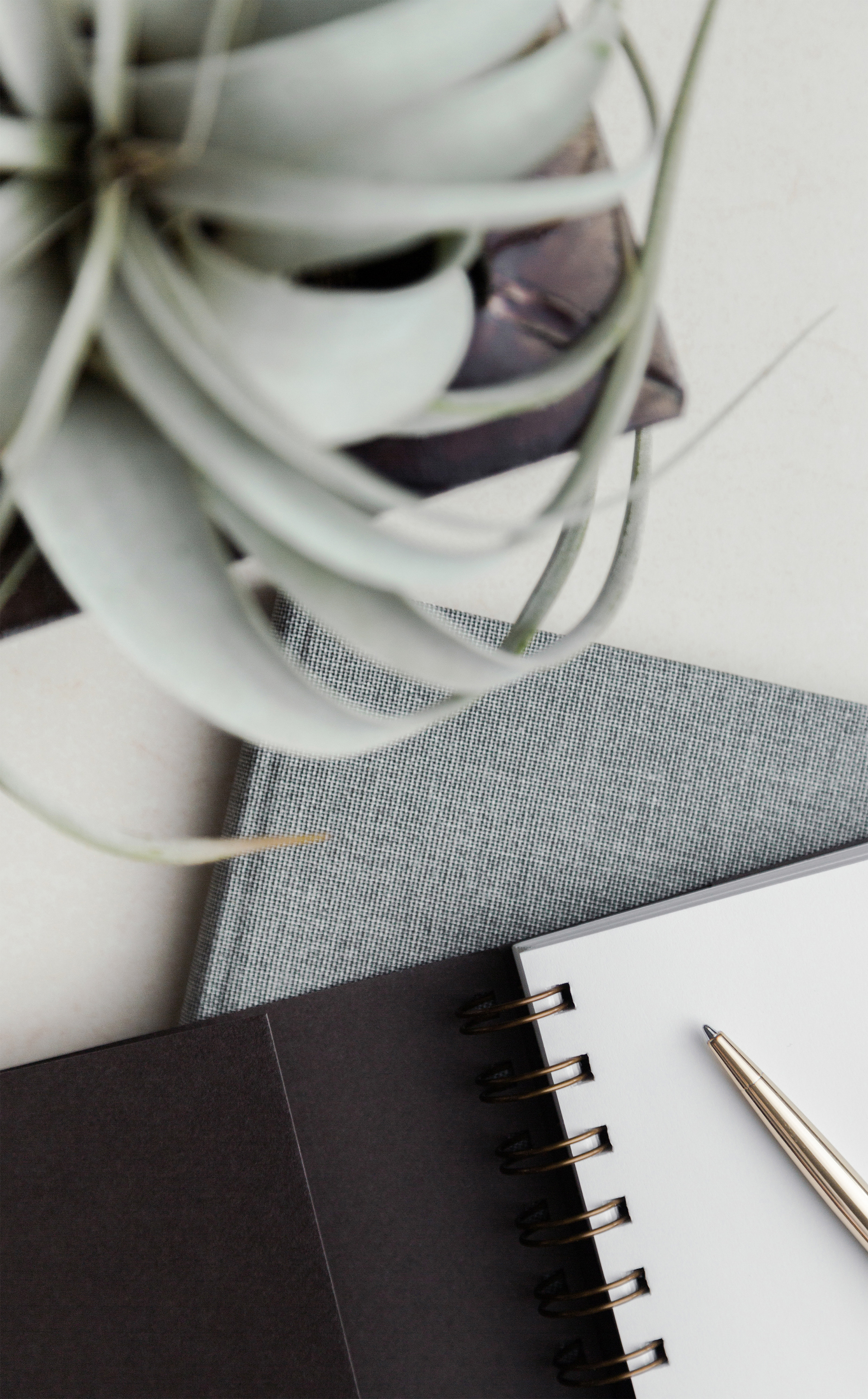 READY TO BRING YOUR CONCEPT TO REALITY?
BOOK A FREE CONSULTATION TODAY!
Choose a time in my calendar and get a link to the meeting.