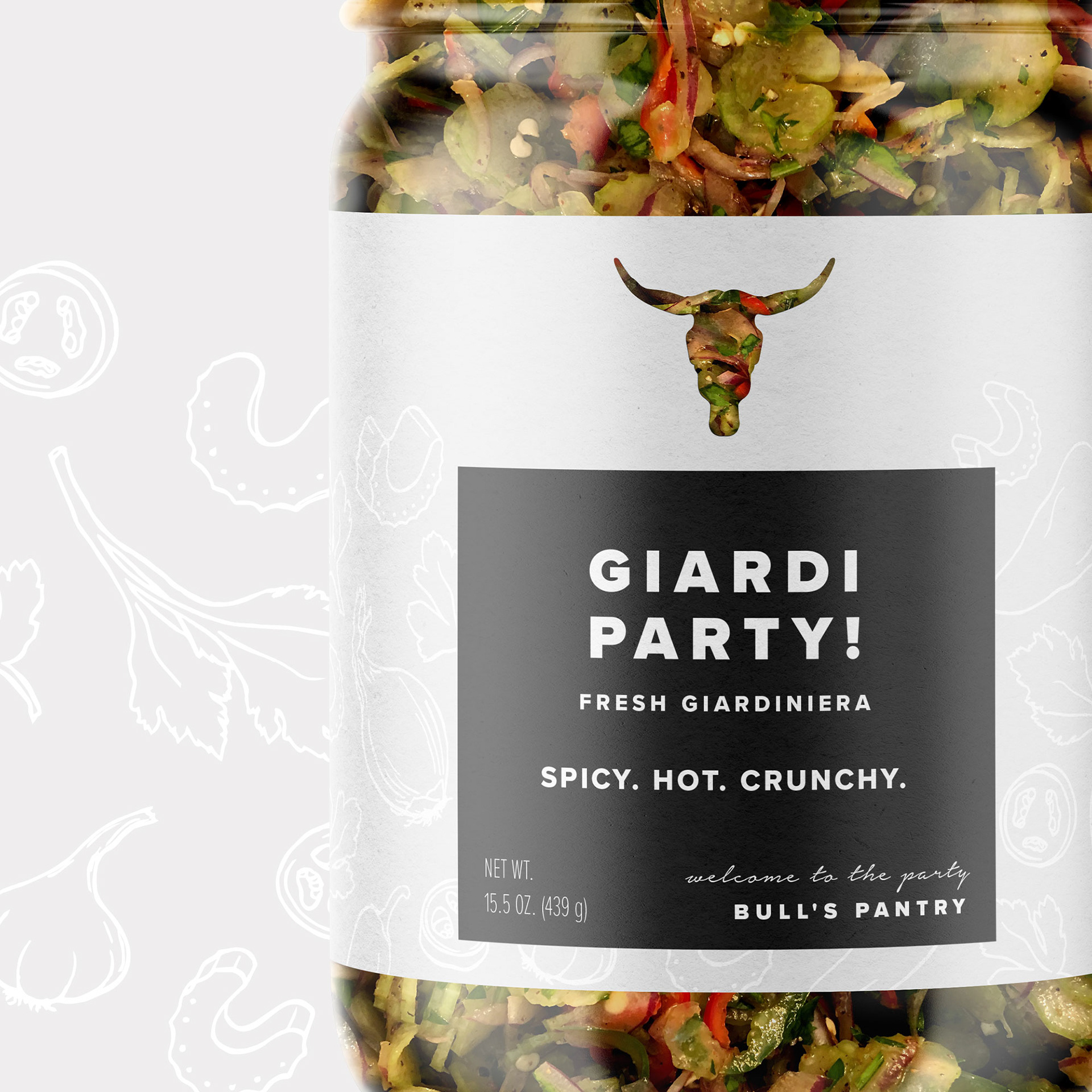 Branding, Packaging and Web Design — Bull's Pantry
Brand identity, label design, illustrations, web design
Bull's Pantry is a family owned business created out of passion about food, good ingredients, and always keeping the pantry stocked. They're all about making great quality products you want more of. They needed brand, web and packaging designs for their first product, Giardi Party, that is their take on the classic Giardiniera, a spicy, crunchy condiment or side dish found in a lot of Italian cuisine. They wanted their product to stand out as an artisanal product amongst the clutter in the grocery store shelves. They also needed the designs to have potential for some parts to be leveraged, to be able to be developed for possible future products in the same product line, and have a holistic feel.
The brand, label and web designs that I created for them provide a clear, bold look with a personal touch reflecting the cool identity of the brand. The strong, minimalist branding is paired with custom hand-painted illustrations of the ingredients that can be found in their amazing product, such as celery, Fresno Chillis, jalapenos, onions and garlic. A perfect match for this fresh, punchy, different kind of relish.
Visit their website:
bullspantry.com
Want to know how the client felt about our cooperation on this project? Click
HERE
to have a look at what they said.