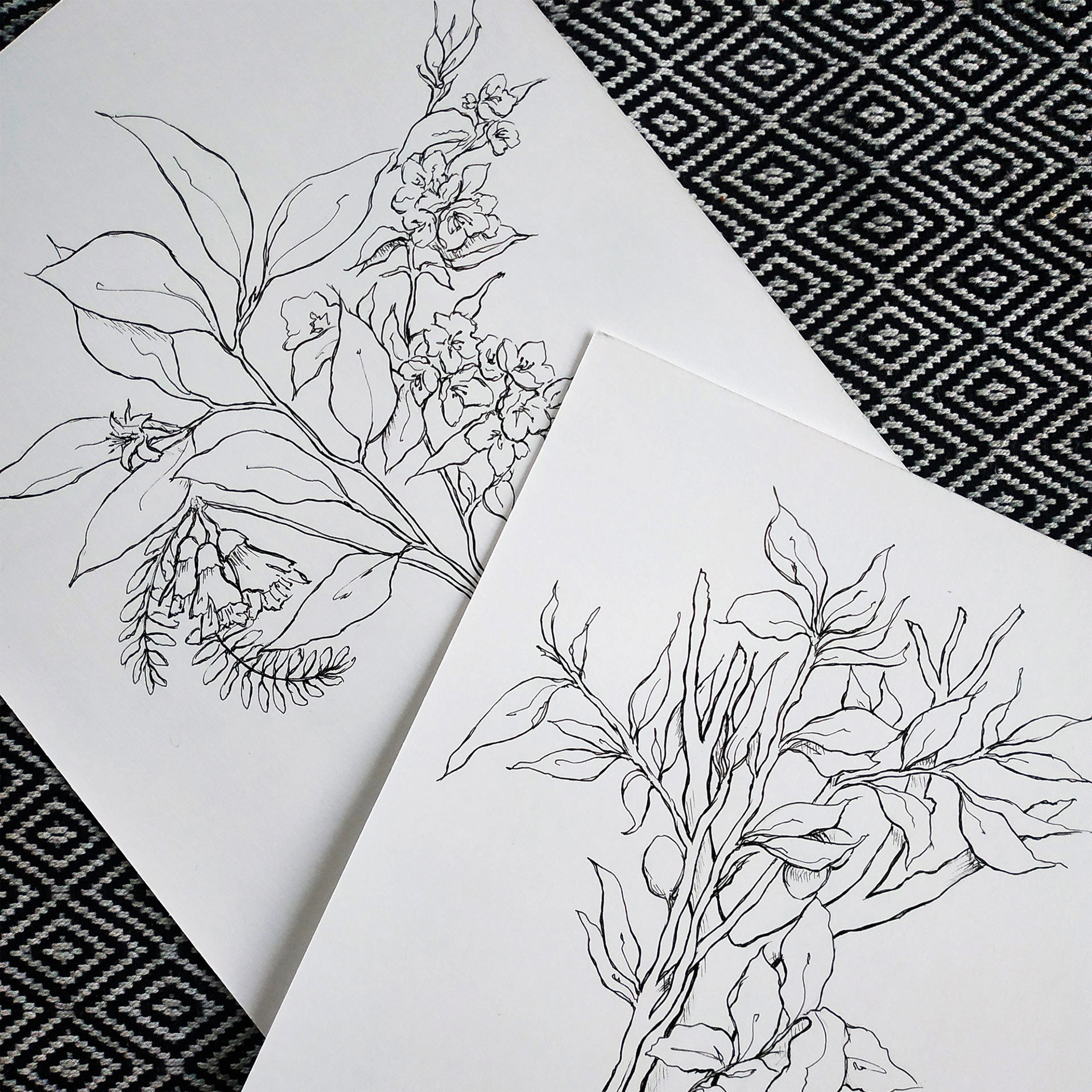 Illustration, packaging design
Circe Perfume is a luxury artisan perfumery based in New Zealand that only uses natural ingredients and New Zealand native botanicals. They wanted packaging design that had a minimalist, natural look and feel that would more closely reflect their brand.
Drawing inspiration from New Zealand's unique flora, I created whimsical, quirky, and abstract designs that would still evoke a luxurious, high end feel to the brand.